AVAILABLE TODAY
COOKIES SF "SLAP PACK"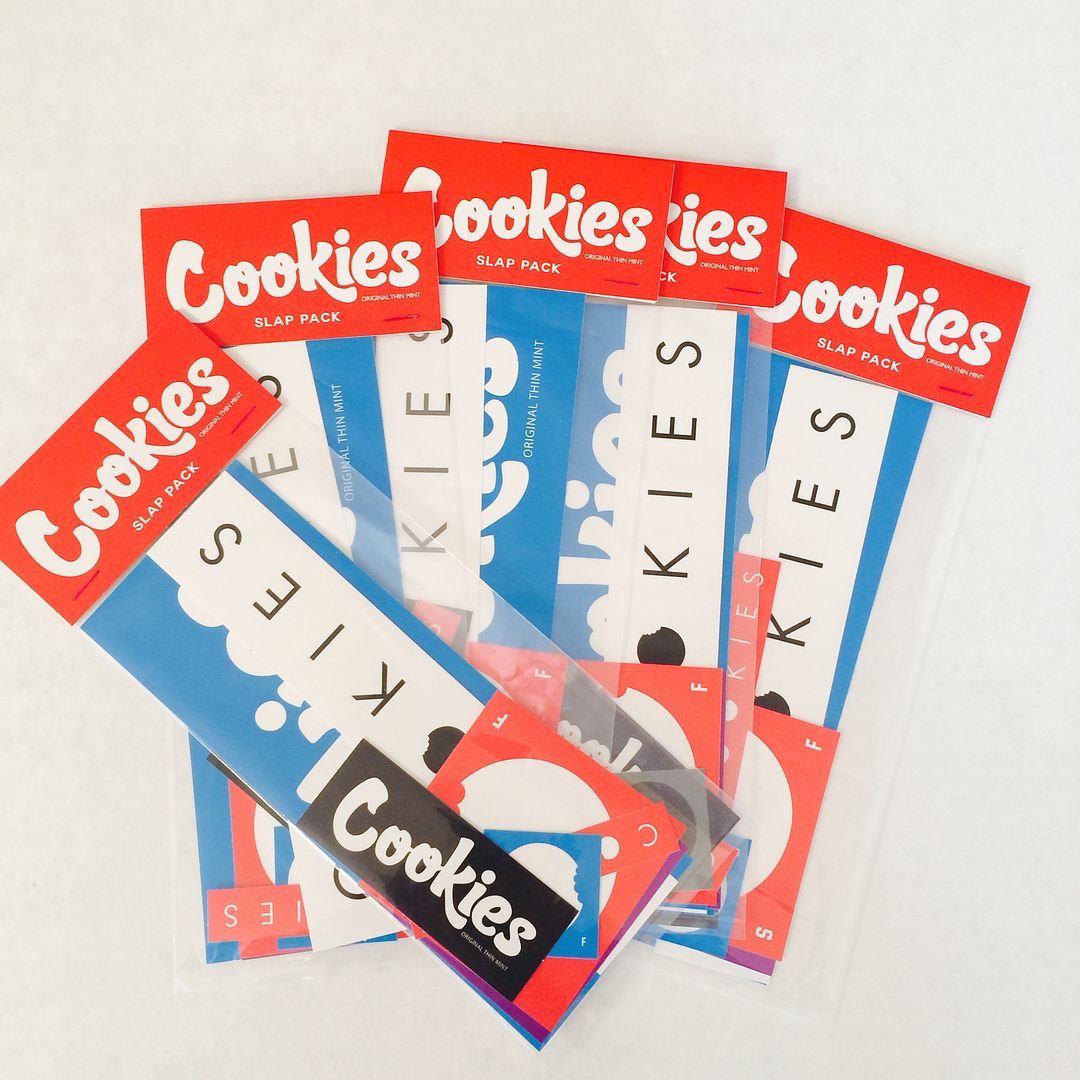 The new COOKIE SF "SLAP PACKS" are here and AVAILABLE NOW over at www.cookiessf.com Head on over to the site and grab them quickly. We created 6 GOLDEN TICKETS and will be placing them randomly throughout the first 250pcs that are purchased.  The GOLDEN TICKET will get you the next two COOKIES SF releases for FREE.  Yep, FREE,  Shipping and all!  All you have to do is act fast and obtain that GOLDEN TICKET.  Let the game begin.  
Make sure you head on over to www.COOKIESsf.com and pick up the brand new Cookies "Mini Jars" and "Extendo Jar" available now in smoke with medical grade silicon inserts to prevent wax from sticking, and the new Cookies x Mint "Guapo Bag".  Both available now in the online store at http://cookiessf.com.  
 Stay locked in to BIG UNCLE BERNS Instagram and Twitter for release dates and give-aways on upcoming COOKIES SF releases...